July 21, 2020
Smok Mag Pod kit – well, at least something new for Smok pod kit
Well, for dessert, oddly enough, a pod-mod. Yes, I consider the new product from SMOK to be a much larger event than the release of a new single-can box mod, no matter how you throw sneakers at me. Therefore, I present to your attention a brand new sub-mod, which was designed "on the basis" of the famous charismatic Smok Mag Pod Kit.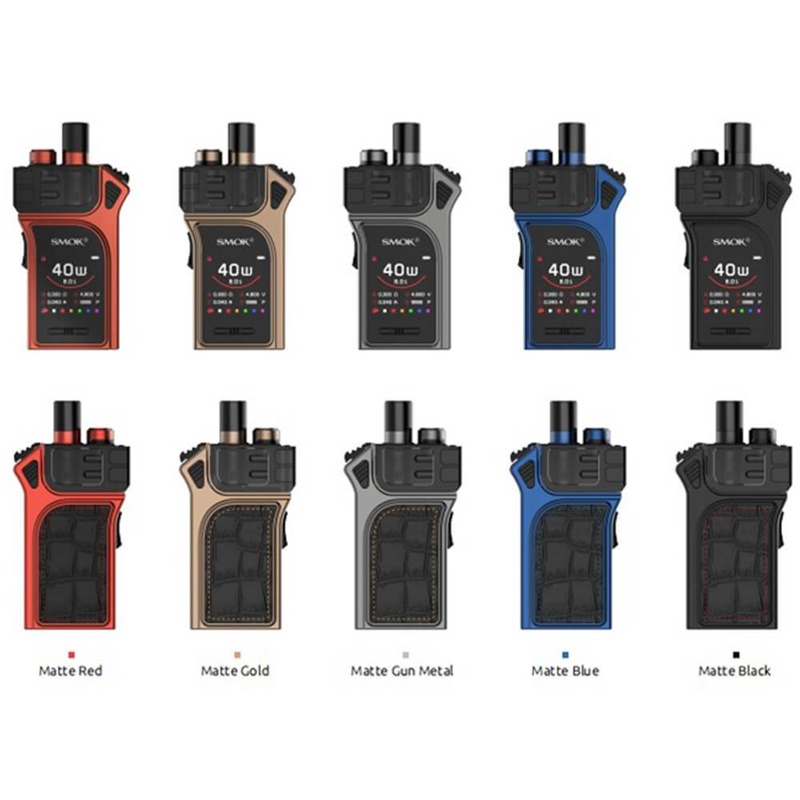 Parameters
Dimensions: 90.8 x 46.5 x 19.4mm
Weight: 102g Body
material: zinc alloy + plastic + leather
Power supply: built-in 1300mAh
Cartridge capacity: 3.0ml Vaporizer
resistance: 0.4 / 0.8Ω, other RPM coils and RBA
Power output : 1 – 40W
Voltage range: 0.5 – 4.0V
Operating mode: VW
Supported resistance: 0.3 – 2.5Ω
The appearance of Smok new vape is naturally extraordinary, however, due to the small dimensions for the devices, the original outlines of the forefather with its cutouts and roundness were not completely repeated. However, the exterior is recognizable, whatever one may say, it is still the handle of some kind of weapon. The familiar leather inserts are used as a decoration.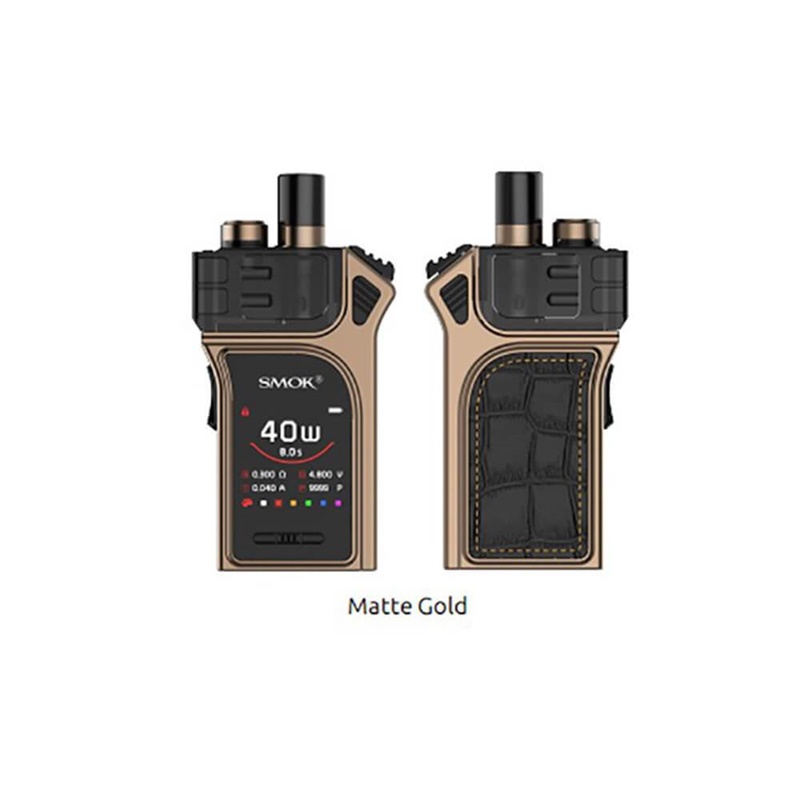 The dimensions are not large, rather average, and, therefore, the ergonomics, coupled with a convenient form factor, must be at least good. Removable cartridge of medium capacity, refills from the top.
There, contrary to expectations, the slide cover was executed. Drip type 510 and naturally removable. The fixation of the reservoir is non-magnetic, but by means of a latch in the back of the vape mods.
There will be two replaceable evaporators in the box, but all RPM series vape coils, including the serviced base, can take root here. According to the manufacturer, there are two air intake openings at once, but the airflow itself, as I understand it, remained unregulated.
Related pod you may prefer:
buy smok novo series
buy smok nord series