January 17, 2020
Myle Mini – A Disposable Vape Wonder
Myle Mini Disposable Device is one of the best selling portable e-cigarette pod systems available in the market. It features the same satisfying taste and silky smooth draw as the full-size device, but minimized into a convenient pocket size as small as a lighter whose weight is negligible!
Each pack comes with two pre-filled 1.2ml disposable devices that are fully charged to provide you with approximately 320 puffs per pod at a nicotine salts content of 5% or 2% by volume. Salt-based nicotine absorbs into the bloodstream at a faster rate than free-base nicotine, the faster absorption rate causes you to experience a rush more quickly with similar satisfaction to a cigarette.
The disposable vape requires no maintenance, charging or refilling, all you need to do is open the box and draw to activate it. Once it has been used, just throw away. It comes in multiple taste options including all of the tradition Myle flavors along with some new ones, pick one that resonates with your personality, and enjoy the experience on your own terms.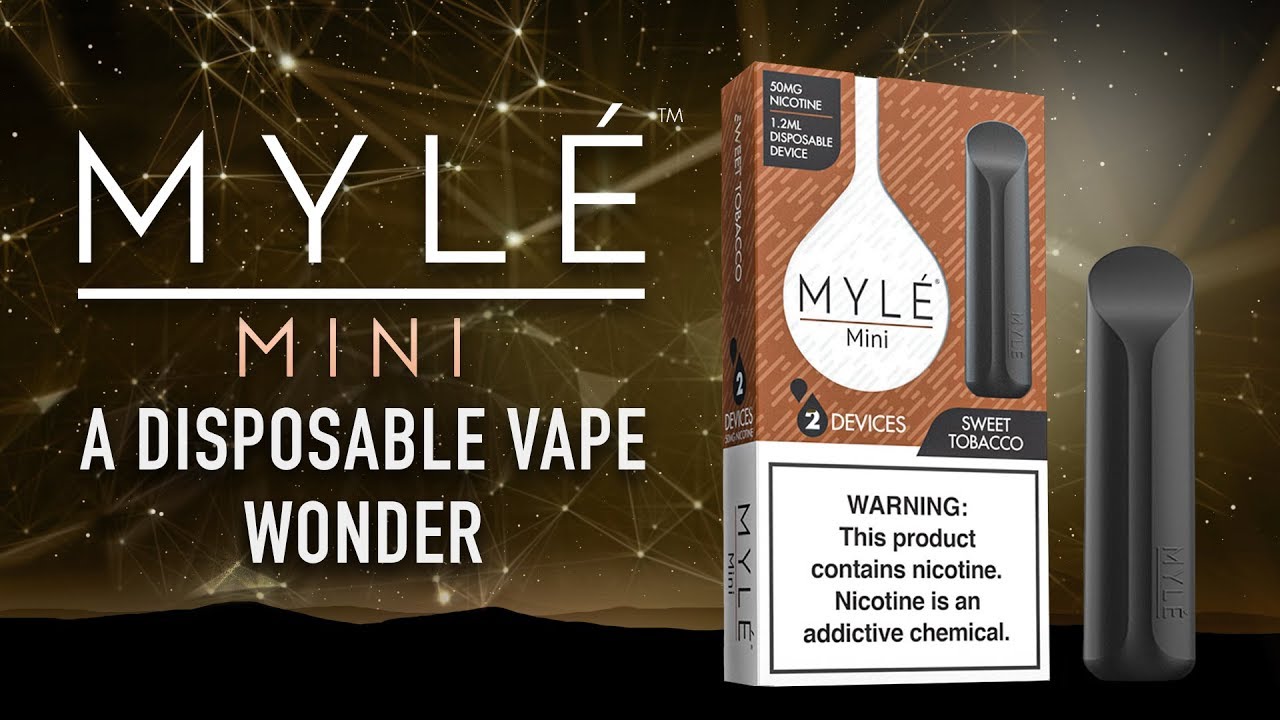 Parameters:
Size: 2.96 × 0.77 × 0.42 inch
Color: Black
E-liquid Capacity: Pre-filled 1.2ml
Nicotine Content: 5% or 2% nicotine by volume/unit
Puffs: 320 puffs/pod (approx.)
Flavor: Iced watermelon, iced apple mango, iced mint, iced quad berry, sweet tobacco, pink lemonade, red apple, lemon mint, peach
Sized in 3 inches long and one inch wide, the Myle Mini Disposable Pod is great for on-the-go because there is no fuss like detachable pods, it is just easy, quick and worry-free. If you like easy and convenient vaping life, you really can't miss it.
You may also like:
mechlyfe ratel xs
voopoo navi kit fr