December 9, 2019
Hotcig Kubi Stick Vape Pen Kit with Protective Cap
The Hotcig Kubi Stick Kit is a pen-style vape kit with slim size that can be comfortably held in the hand, giving you an excellent feel. Compact and elegant, it is easy to carry everywhere and vape anytime you want. It is made of food-grade material, to make every puff healthy. Unlike most devices on the market, it also comes with a protective cap that allows you to use the Kubi Stick more cleanly.
There is only a separate fire button on the body, making the vape pen kit very easy to operate. Powered by a built-in 1500mAh battery, it can support your whole day vaping. The refillable cartridge has 2ml e-juice capacity with convenient top filling design, and an updated 1.2ohm replaceable coil for optimized flavor and longer life.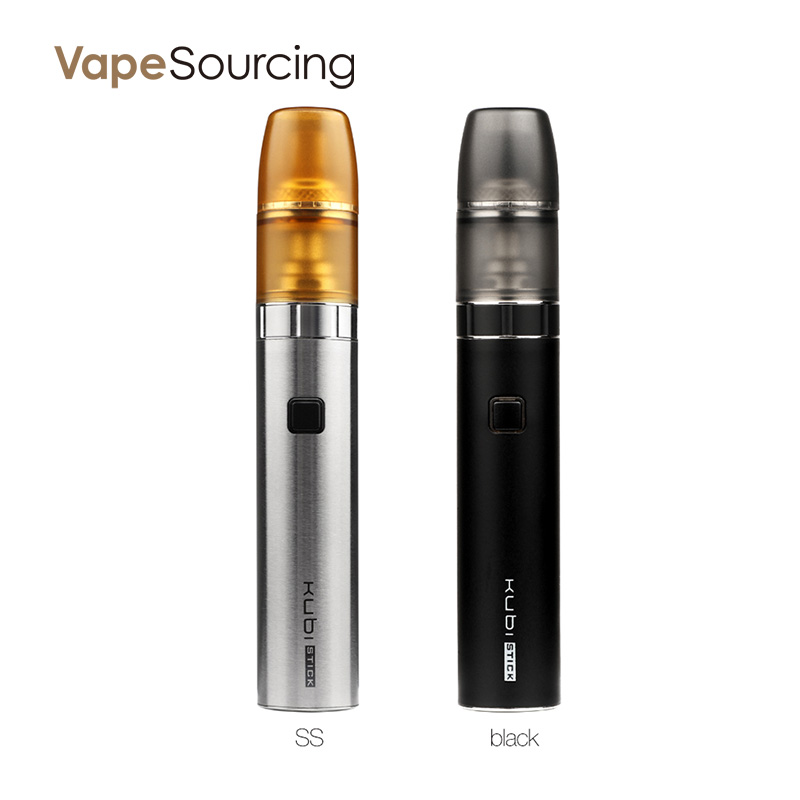 Parameters:
Size: 20 × 20 × 115mm
Battery: Built-in 1500mAh
Material: PCTG + SS
Capacity: 2ml
Coil Resistance: 1.2ohm
Thread: 510
For new vapers, many vape mods and more advanced devices can seem too complicated to start vaping with, the Hotcig Kubi Stick simplifies the operation, could be the device for you.
You may also like:
vandy vape widowmaker rta
tfv16 smok tank kaufen