Who is small in size and moderate in weight – VOOPOO Argus P1 Pod Kit
Today we will introduce you to the new multifunctional pod system from the major Chinese manufacturer VOOPOO – Argus P1 Voopoo pod.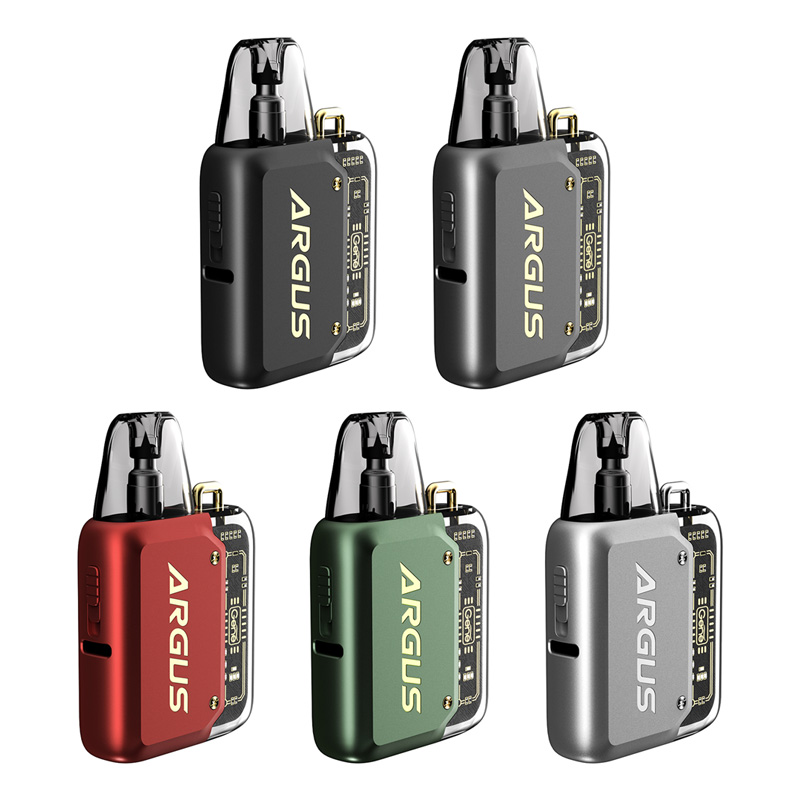 Specifications:
Dimensions: 74.6mm * 46.7mm * 17.4mm
Material: zinc alloy, PC, PCTG
Battery: 800 mAh
Charging: USB Type-C
Power: 5-20W
Capacity: 2 ml
Resistance: 0.7 ohm / 1.2 ohm
The popular Chinese brand VOOPOO has released another device from the Argus series. The new Argus P1 Pod has an extraordinary look, transparent walls, super fast charging, and two types of cartridges.
The Argus P1 pod vape kit features clear polycarbonate elements for a distinctive look. The rest of the body is made of zinc alloy and painted in five shades. The device is small in size and moderates in weight.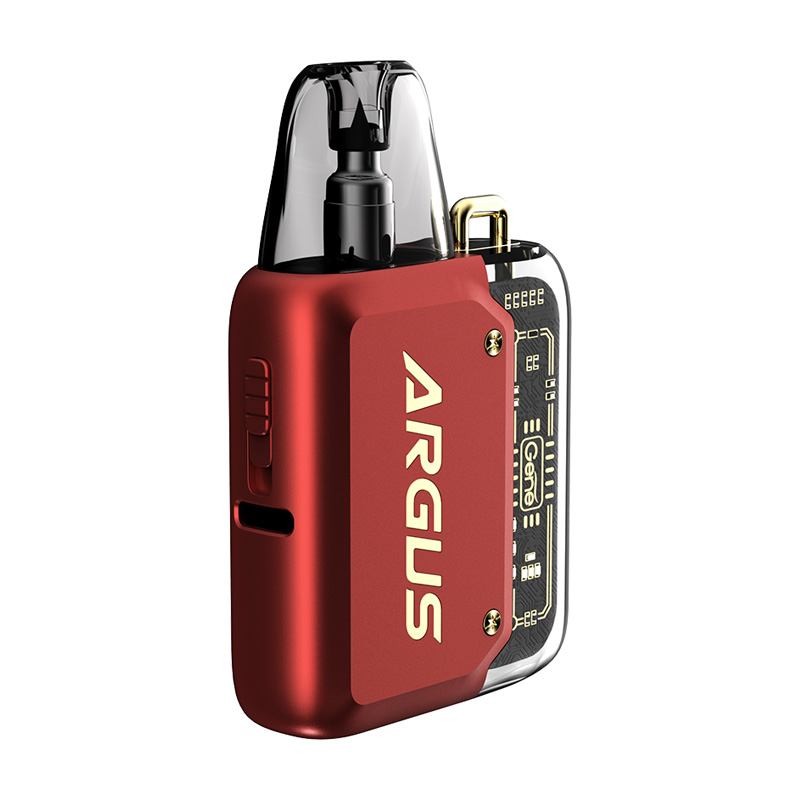 The subsystem battery pack has a built-in power supply with a capacity of 800mAh. In terms of charging, it is recommended to use a USB Type-C data cable with a powerful USB-PD adapter, and the charging time only takes 18 minutes.
In the Voopoo device's adjustments, only the Airflow Strength setting is available with the slider on the side. Cartridges for this device are of two types: built-in evaporators and replaceable evaporators.
In both cases, the volume of the reservoir is 2 ml. Refueling is done from the side through the hole under the plug. Provide leakage protection.
Other kits you may prefer:
Review: VOOPOO Drag H80 S Pod kit – familiar fatcore form
Buy puff daddy