September 7, 2020
VooPoo Drag S Pod – smart enough to recognise your coil inserted in Smart mode
Voopoo Drag S Pod Mod Kit is a new Pod Mod Kit of the Voopoo tech Drag series. It uses the incredible new GENE.TT chipset, the chipset supports the new SCORE RANKING mode, suction counting function, while supporting automatic and button smart ignition start mode, and with all PnP sub-ohm coils and Pnp RBA The coil is compatible.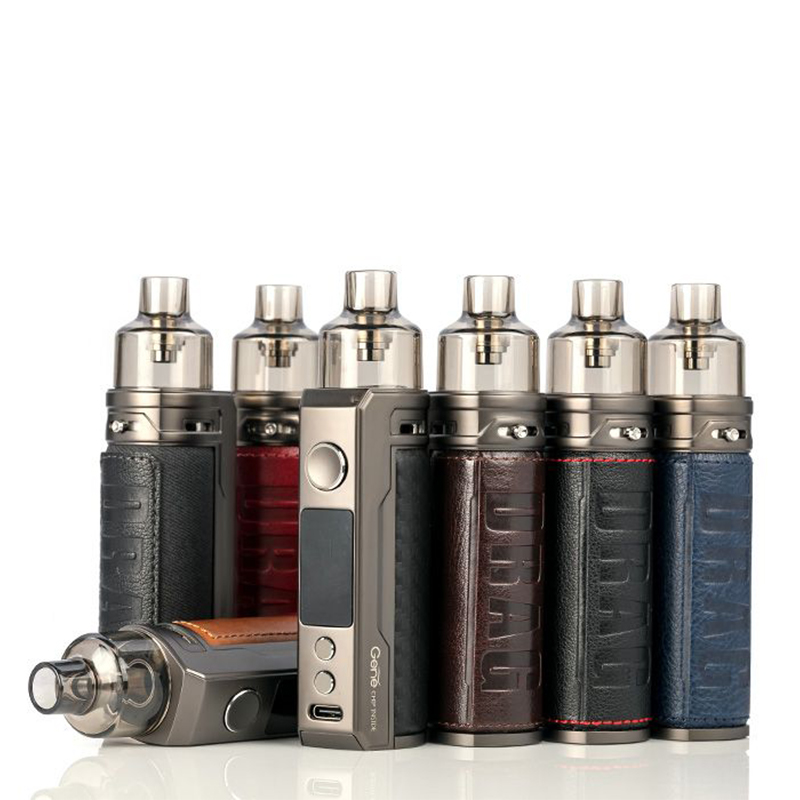 Parameters:
Size: 33x 28x 87mm
Output wattage: 5-60W
Charge: USB Type-C port
Output voltage: 3.2-4.2V
Cartridge capacity: 4.5ml
Refill: Bottom refill system
Resistance range: 0.1-3.0ohm
Material: Alloy+ leather+ PCTG
Battery: 2500mAh internal battery
Coil resistance: 0.2ohm PnP-VM5 coil;
The latest VooPoo Drag S Mod Vape Pod kit is a pocket-friendly high-performance multifunctional device. Using a built-in battery with a capacity of 2600mAh and a Type-C 5V/2A fast charging interface, Drag S is equipped with a new GENE.TT chip.
Drag S can reach a launch speed of 0.001 seconds, and has a powerful 5-60W output, all encapsulated in smooth leather and metal finishes. With the innovative infinite airflow system, Drag S enables you to choose the airflow size, from restricted lung blows to open clouds chasing vape.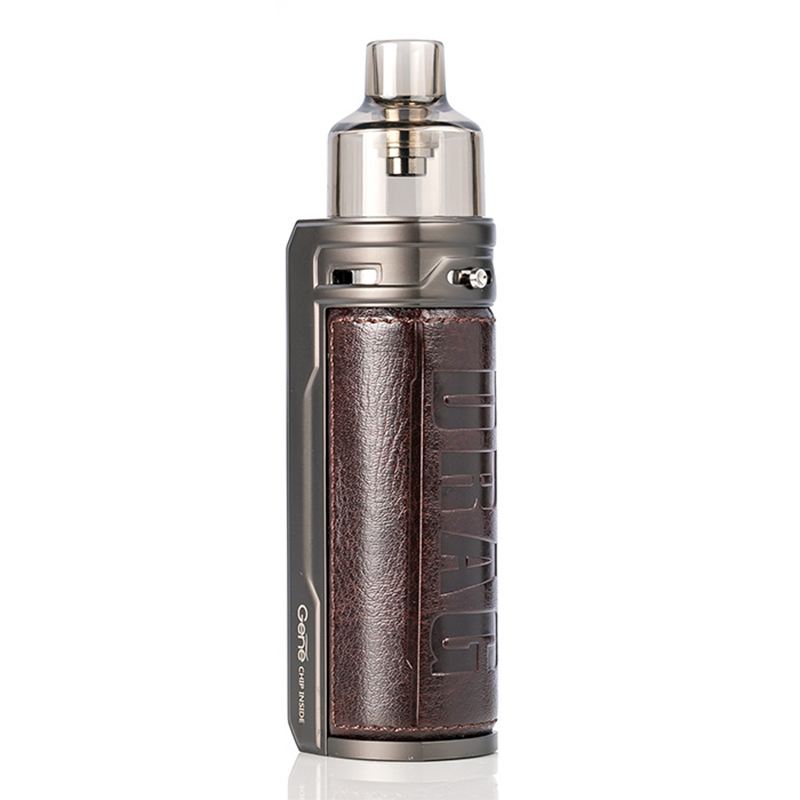 Equipped with two PnP coils (0.3 ohm 30-40W and 0.2 ohm 40-60W), enjoy the incredible flavor of e-liquid with the VooPoo Drag S kit. This pocket vape pod system is compatible with a range of coils, including the RBA option of the VooPoo PnP series.
The VOOPOO DRAG S is powered by Gene chipset for stable performance. The Voopoo Drag S adopts 5-60W adjustable power for different vape needs.
Drag s is made of alloy and leather materials, which can bring you a comfortable feel. Drag S pod has a capacity of 4.5ml, including 0.2ohm PnP-VM5 coil and 0.3ohm PnP-VM1 coil to provide a different experience.
Related pod you may prefer:
wasp nano dual coil
lost vape gemini hybrid