June 24, 2020
MYLE Mini or MYLE Mini 2, Which Disposable Pod is Your Cup of Tea?
Different from the traditional vape pens, the recently popular disposable pod devices catch more vapers' eye because of its portability and convenience. Without worrying about frequently refilling the pod or dispatching the tank to change the coil, the disposable vape devices offer you multiple choices. The two disposables recently released by MYLE may suit your taste.
MYLE Mini Disposable Pod Device is small and durable. It is a portable e-cigarette pod system that is much easy to carry and use. MYLE Mini Disposable Pod Device is only as small as a lighter whose weight is negligible. And it also is an all-in-one disposable device refilled with nicotine salts at 5% nicotine or 2% that provides the user with approximately 320 puffs per pod. It doesn't need refilling or charging. What you only need to do with it is vaping. Including all of the tradition Myle Flavors along with some new ones, a total of ten flavors. So please make diverse choices according to your favorite taste.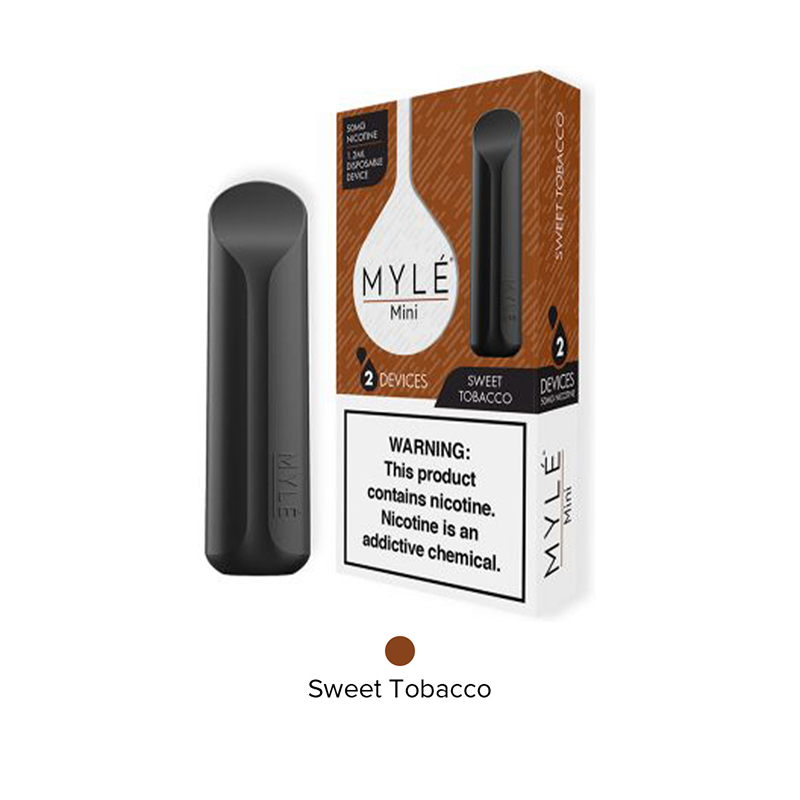 Parameters
Size (in.): 2.96 H x 0.77 W x 0.42 D
Flavor: Iced Watermelon / Iced Apple Mango / Iced Mint / Iced Quad Berry / Sweet Tobacco / Pink Lemonade / Red Apple / Lemon Mint / Peach
Device Color: Black
E-liquid capacity: 1.2ml built-in Pod
Nicotine content: 5% or 2% nicotine by volume/unit
Puffs: 320 puffs/pod (approx.)
Shop at [In Stock] MYLE Mini Disposable Pod Device
MYLE Mini 2 Disposable Device is a new cutting edge pre-filled disposable device that is compact, light, and portable. The devices require no maintenance, charging, or refilling. The Mini 2 Disposable Device comes pre-filled with enough E-juice that is enough to stay satisfied for the whole day. Each Myle pod contains 1ml of e-liquid and can generate up to approx. 240 puffs per pod depending on how deeply you inhale. 50mg of Salt Nicotine- Experience a smooth throat hit and good nicotine buzz. Natural nicotine salts rather than free-base nicotine formula create uniquely satisfying flavor profiles to meet all kind of vape expectations. The translucent sealed pod makes it easy to see how much liquid is left! Each Device comes with a silica coil and cotton chamber that prevents spitting. Mini 2 disposable pod device comes in nine pleasing flavors, so pick one that resonates with your personality, and enjoy the experience on your own terms.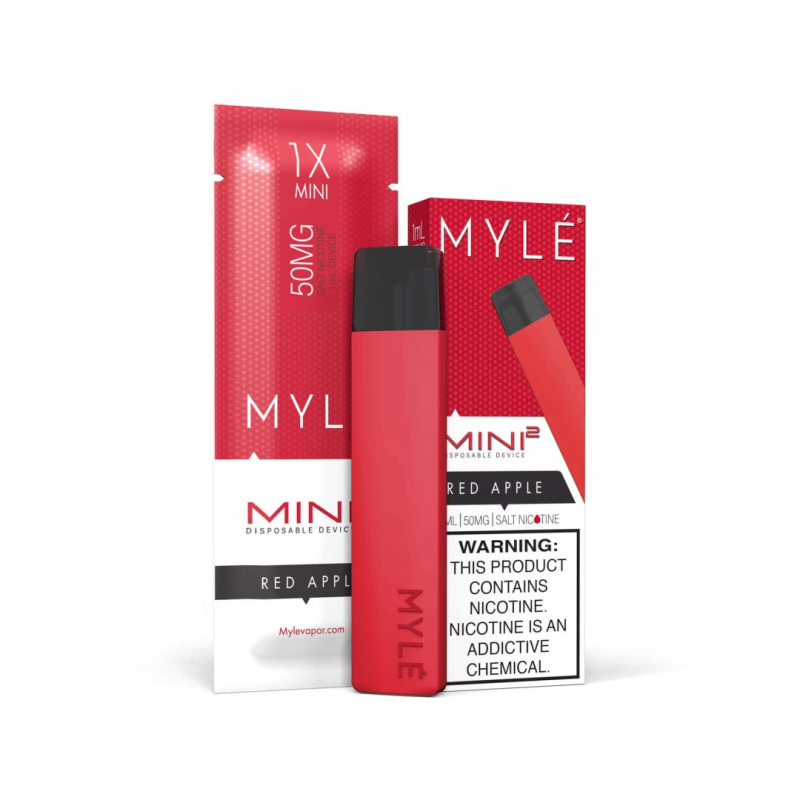 Parameters
Size (in.): 3.57 H x 0.74 W x 0.28 D
Battery: 240mAh Battery
Device Color: White/Black/Emerald green/Red/Aqua
E-liquid capacity: 1ML Pre-filled
Nicotine content: 5% nicotine by volume/unit
Puffs: 240 puffs/pod (approx.)
Quantity: 1pc/pack
Flavors: Peach, Iced Watermelon, Iced Mint, Iced Apple Mango, Menthol, Mango, Iced Mango, Pink Lemonade, Red Apple
More information you can see in https://vapesourcing.com/myle-mini-2-disposable-device.html
You may also want to view
smok rgc coil price
Augvape Narada Pro