When it comes to pod system kit, a large number of related devices may pour into your mind, such as Geekvape Aegis, Uwell Caliburn, Smok Novo, Joyetech Exceed Grip and so on. Apart from the well-known pods, Hugo Vapor also released a quite great pod Z ONE Kit recently.
Hugo Vapor Z ONE Kit is an all in one pod system kit with a simple and stylish appearance, which is very similar to Uwell Caliburn that whether in terms of performance or appearance. But Hugo Vapor Z ONE is more affordable than Uwell Caliburn. The Hugo Vapor Z ONE offers a simple interface making it easy for new vapers to operate while still provides an excellent vaping experience. The Z ONE has a built-in 520mAh battery and can deliver a maximum output of 11 watts. Surrounding the fire button on the Z One, there's an LED ring that will shine either red (recharge needed), blue (30% to 60% battery life), or green (charge level is above 60%). Hugo Vapor Z ONE supports the draw-activated mechanism and manual button two ways to vape. Multiple safety protections are applied. Z ONE also has a draw-activated mechanism fault diagnosis function, if the draw-activated mechanism fails, the program will automatically close the draw-activated working mode, and the manual button can work normally. Quickly click the fire button 5 times to turn on/off the device, safe and reliable. 
As for Hugo Vapor Z ONE Pod Cartridge can hold 1.5ml e-juice with the top filling system, double O rings on the pod are going to prevent leakage issues, and convenient visible e-juice capacity function to monitor juice levels. No information is available on the coils inside, but we imagine the Hugo Vapor Z One to be compatible with high nicotine juices. In addition, Hugo Vapor Z ONE Pod is compatible with Uwell Caliburn. 
Will you fall in love with the cute pod system kit after the above short description? Vape will never end unless you discard it.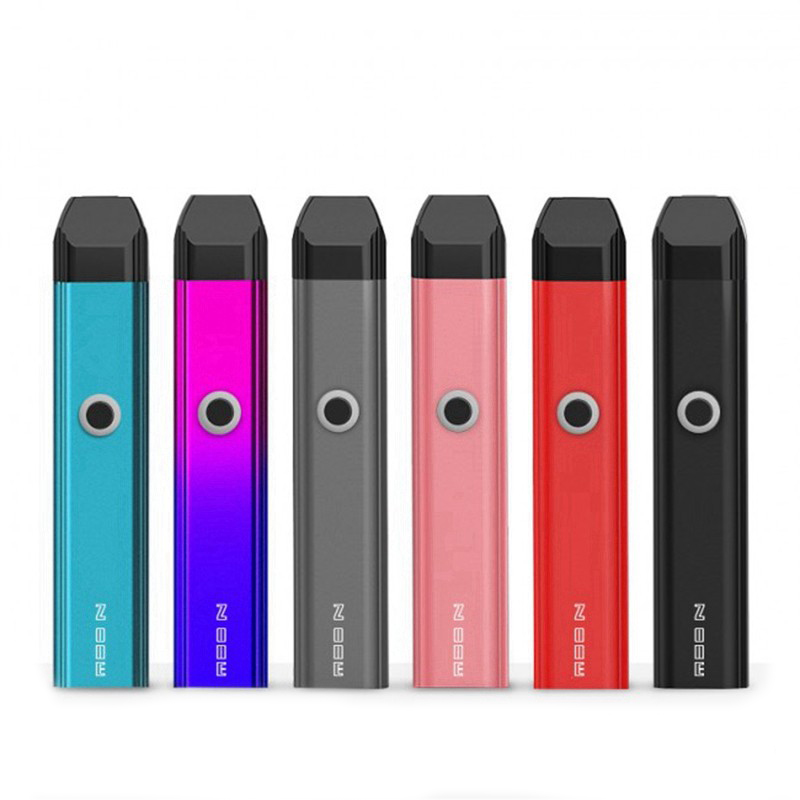 Parameters
Size: 110mm x 21.2mm x 12mm
Material: Aluminum alloy & PP & PC & ABS
Net Weight: 30g
Battery: Built-in 520mAh battery
Wattage: Max 11W
Resistance Range: 1.4±0.1ohm
Juice Capacity: 1.5ml
Refill: Top filling system
LED indicate to show the battery: Green >60%, Blue 30-60%, Red <30%
Charging: 5V/1A
Charging Port: Micro USB
Colors: Black/Red/Blue/Grey/Pink
You may also want to view
smok nfix release date
wismec r40 kit