The Vandy Vape Kylin M AIO kit is again another pod mod to add to the millions on the market. Is there anything special to make this one stand out from the rest? Yes, of course. Let's just read on to find out more!
So this does look like standard mod pod fare to be honest but there are a lot of features and options packed into this little kit.

Constructed from durable zinc-alloy, the chassis of the Kylin M AIO Pod Kit houses a single high-amp 18650 battery, delivering power within the range of 5-70W. You can choose from Variable Wattage, Variable Voltage and Temperature control modes via the control buttons and screen located behind the removable side panels.

The pod design is where this device really stands out – you have tons of options. The Kylin M AIO's Coil Pod can be used with a prebuilt Kylin M AIO replacement coil, offering a quick press-fit installation. The specialized DIY Pod offers a postless clamp style build deck, side secured via Phillips screws and can accommodate mesh sheet coils or handmade coils with a central ceramic cotton support to maintain effortless contact with the heating element and cotton wicking materials. Furthermore, both pods have side filled e-liquid chambers with the DIY Pod featuring 4 braided stainless steel wires to help facilitate the movement of e-liquid up to the build deck.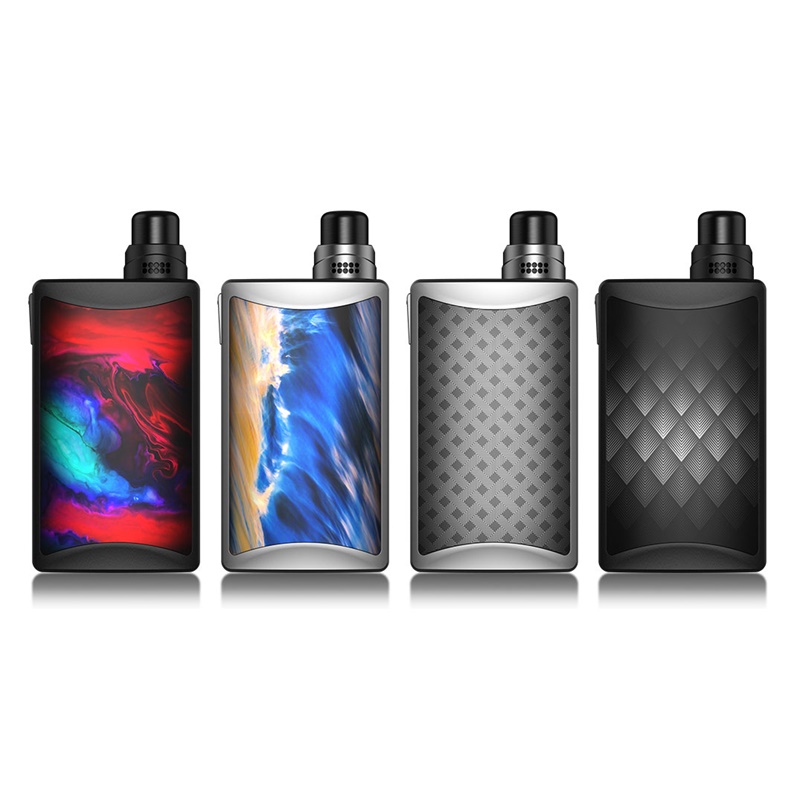 Parameters
Size: 100.8mm(Length)46.5mm(Width)24.5mm(Diameter)
Power Range: 5-70W
Battery Type: External Replaceable 18650 Battery (not included)
Capacity: 5mL for Rebuildable, 2.5mL for Pre-Built Coils
Coil: M Coil 0.3ohm (35W – 45W) Single Meshed
Operating Voltage: 3.2-4.2V
Output Voltage: 0.5-5.5V
Charging Input Current: 1500mA
Operating Mode: VW/VV/TCSS
Maximum Output Current Protection: <30A
Charging Port: Type-C Port
Colors: Wormhole, Fantasy forest, Silver moonlight, Polar phantom
You may also want to view
how much is the smok nord 2
smok rpm80 near me