April 22, 2020
Timesvape Keen Mech Mod with Appearance, Function And Performance All Rolled into One
After the big success of the Dreamer Mech Mod, Timesvape is back with another amazing collaborative device with Stan from TenaciousTXVapes, the Timesvape Keen Mech Mod. This is a single tube mech that runs on either a 18650, 20700 or 21700 battery, provides different levels of power to match with your preference. It is constructed in stainless steel, brass/copper and aluminum, with a certain hardness and toughness, stands the wear and impact in daily use. The Keen mod is beautifully crafted, measuring in at 30mm at its widest point, tapering to 25mm or 27mm at the top, with KEEN embossed upon the central portion of the mod. In addition, the built-in Delrin tube is effective to protect the warping from wearing.
Timesvape Keen Mech Mod has a hybrid 510 connection, so atomizers with a protruding 510 pin can only be used with it. With that being said, there is quite a few new features to this mechanical mod that makes it unique and a hard hitter. It features a unique floating contact pin with ball head for hard fitting, and utilizes a gold plated contact pin with a flat smooth button spring for a perfect connection. Another great addition to the Timesvape Keen is that it comes with two different adapter caps, one is 25mm, and the other is 28mm, able to be compatible with the vast majority of atomizers on the market.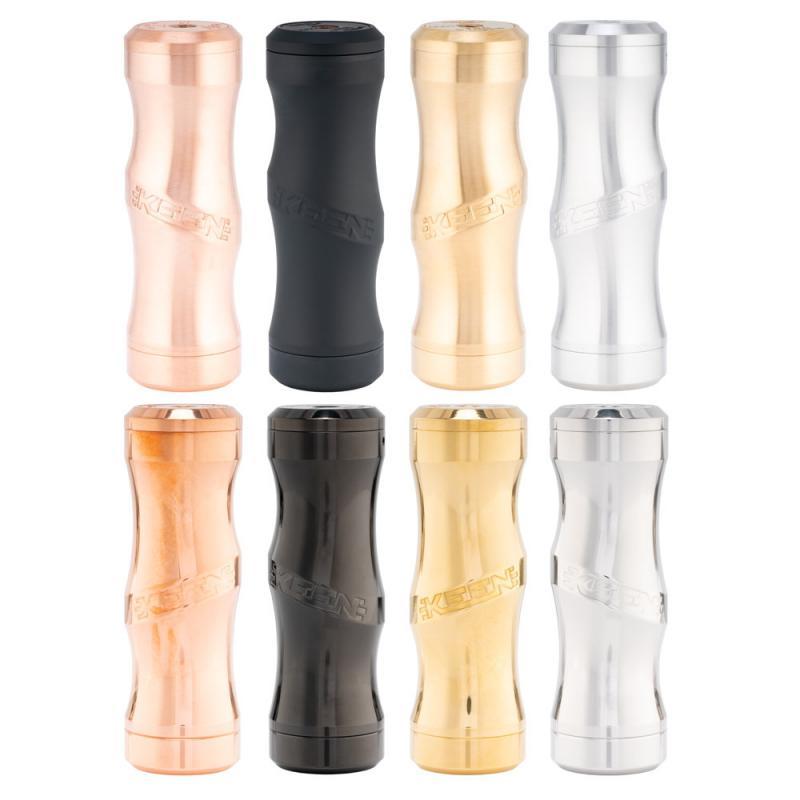 Parameters:
Diameter: 30mm
Height: 93mm
Material: Aluminum, stainless steel, brass or copper
Battery: Single 18650/20700/21700 battery
Thread: Hybrid 510 connection
Colors: Black, black copper, brass, brass brushed, copper, copper brushed, SS brushed, SS polished
Timesvape Keen is one of the best mechanical mods on the market with an array of finishes, the ability to make 3 different size atomisers sit flush on top and is workable with 3 different batteries. Timesvape is already triumphed with the Dreamer, and we are sure that the Keen will repeat this feat.
Hot product recommendation:
uwell zumwalt
novo starter kit