January 6, 2020
Puff Bar Disposable Pod Device – Deliciousness Starts Here
Puff Bar Disposable Pod is a device without the hassle and worries of maintenance, refilling and charging. Once it has been used, just throw away. It features a draw-activated firing mechanism and a small discreet profile of only four inches long, which fits within the palm of the hand. It encapsulates a precharged 280mAh battery and is prefilled, just open the package and take a puff.
Accommodating 1.3ml of e-liquid with two different nicotine strengths of 20mg and 50mg, this disposable pod is designed to provide a strong, combustible-like draw that satisfies for approximately 200 hits, equivalent to approximately one pack of cigarettes. With the best medium bodied flavors hands down along with many other delectable flavors, you can enjoy a flavorful vape with zero up keep.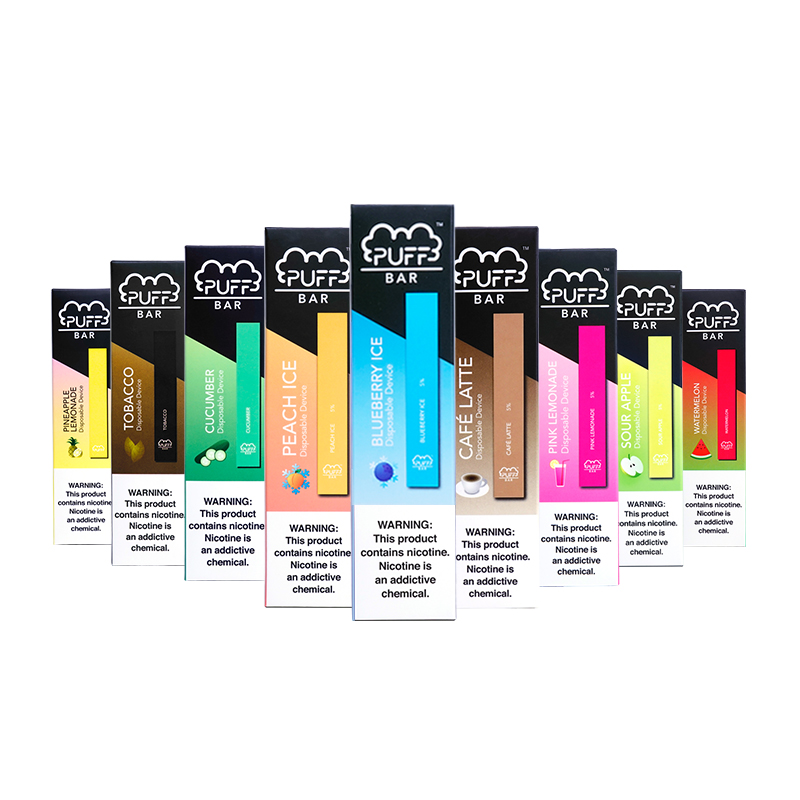 Parameters:
Internal Battery: 280mAh
E-liquid Capacity: 1.3ml (pre-filled)
Nicotine: 50mg(5%)/20mg(2%)
Puffs: 200+ puffs per pod
Quantity: 1pc/pack
Flavors: Cool Mint, O.M.G (Orange, Mango, Grapefruit), Strawberry, Mango, Lychee Ice, Lush Ice, Blue Raz, Blueberry, Watermelon, Cucumber, Grape, Pomegranate, Tobacco, Peach, Cafe Latte, Peach Ice, Pineapple Lemonade, Pink Lemonade, Banana Ice (Limited Edition), Blueberry Ice
The Puff Bar is a perfect device for those who are always on the go and don't like carrying a lot of stuff for their vaping devices. Meanwhile, it is an excellent alternative to traditional cigarettes, you'll get a smooth throat hit with a high nicotine content.
You may also like:
smok rpm80 cartridge
smok g-priv 3 fr