December 31, 2019
Freemax GEMM Disposable Tank with Multiple Built-in Non-detachable Mesh Coil Options
Free yourself from the hassle of changing coils or replacing broken glass with ultra-convenient Freemax GEMM Disposable Tank, which is constructed of eco-friendly PCTG material that is heat resistant, durable and recyclable, perfectly matched with the Freemax GEMM Vape Pen.
The Freemax GEMM Tank is offered in two capacities of 4 and 5ml with convenient top refill design, simply push the silicone plug to side to reveal the filling hole and inject the e-juice. For best results, fill the tank with your favorite sub-ohm vape juice. There is dual large airflow adjustable slot on the base, you can rotate the ring to adjust the intake air freely.
It comes with six built-in non-detachable mesh coils, which features the new diamond-mesh structure combined with mesh wire and tea fiber cotton inside, offering a surpassing balance of the e-juice leading and intense flavor. The tea fiber cotton is made of patented 90% tea fiber cotton and 10% organic cotton formula, derived from 100% natural tea tree leaves, with clean and healthy tea fragrance inline with food safety requirements to refresh your flavor. What's more, as a disposable sub ohm tank, GEMM provides massive puffs before the flavors get muted.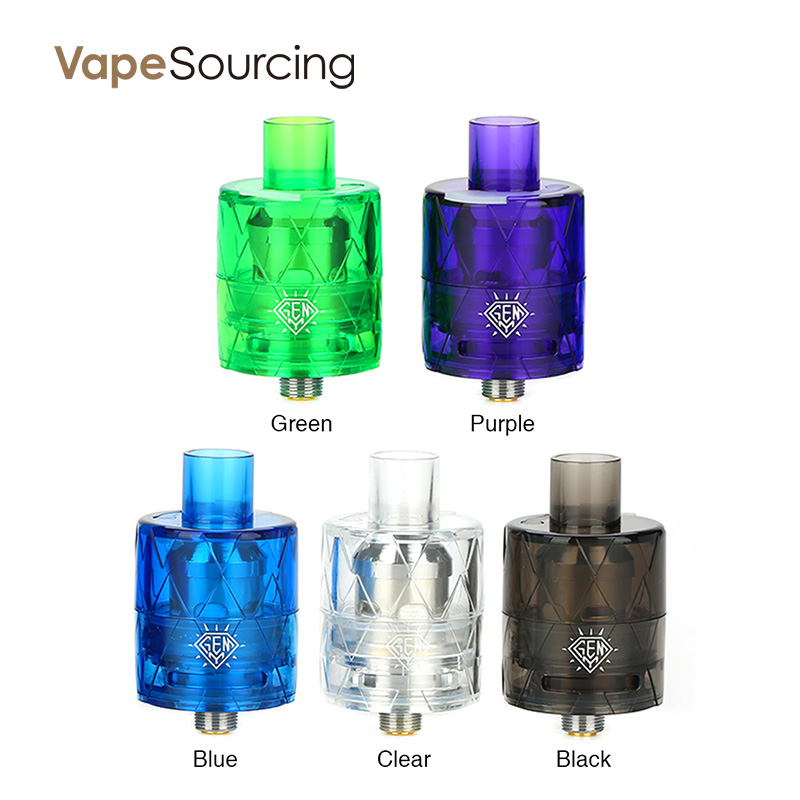 Parameters:
Size: 51.35 × 25mm
E-liquid Capacity: 5ml (G1 mesh coil standard edition), 4ml (G2/G3/G4 mesh coil standard edition)
Coil Resistance: G1 SS316L single mesh coil 0.12ohm, 400℉-550℉ (for temperature control mode)
G1 single mesh coil 0.15ohm, 40-80W
G2 dual mesh coil 0.2ohm, 40-80W
G2 dual mesh coil 0.5ohm, 20-30W
G3 triple mesh coil 0.15ohm, 50-90W
G4 quadruple mesh coil 0.15ohm, 40-80W
Material: Steel/Pyrex/PCTG
Working Wattage: 20-90W
Thread: 510
Fit for: Freemax GEMM 80W Starter Kit
When it comes to building vape tanks with all the features you want, Freemax leaves no stone unturned. The Freemax GEMM disposable tank is a real treasure, convenient and less messy than just changing a coil.
You may also like:
freemax gemm pod mod kit
caliburn vape fr