December 23, 2019
Innokin Kroma R Zlide Kit – Great for Both DTL And MTL Vaping
The Innokin Kroma R Zlide Kit is a powerful and compact vape mod device, consisting of Innokin Kroma R Mod and Innokin Zlide Tank. It is crafted with premium quality zinc alloy materials, featuring an ergonomic design with texture grip, fits perfectly into your hand. Powered by a single 18650 battery, the Kroma R Zlide delivers a maximum output power of 80W, and an ultra fast response time of 0.003 seconds. Push the lock to open the high quality spring-loaded battery door, you can quickly replace the battery. In addition, it can be charged via the micro USB port with a quick charge rate of 2A.
The Kroma R Mod boasts Innokin's proprietary chip with the most diverse features and a range of popular working modes, including variable wattage, variable voltage, bypass, custom curves and taste modes (soft, normal and boost). On the side of the device is a complete control panel that allows you access the bright OLED screen through two operation buttons and the big fire button, and easily navigate the menu interface. The display screen clearly shows all important information such as battery charge, wattage/voltage, coil resistance, puff count, voltage out and wattage lock, etc., whilst the fire button is used to activate, lock and unlock the device.
The Innokin Zlide Tank features a 2ml e-liquid capacity with a convenient sliding top fill design, which is secured by a dripper locking system. It also comes with a dual adjustable bottom airflow, allows you to switch between a breezy or tight inhale. The Kroma R Zlide is great for big cloud DTL vaping with Ajax tank or intense MTL flavors with collocation a full range of Z-coils and Platform series tanks.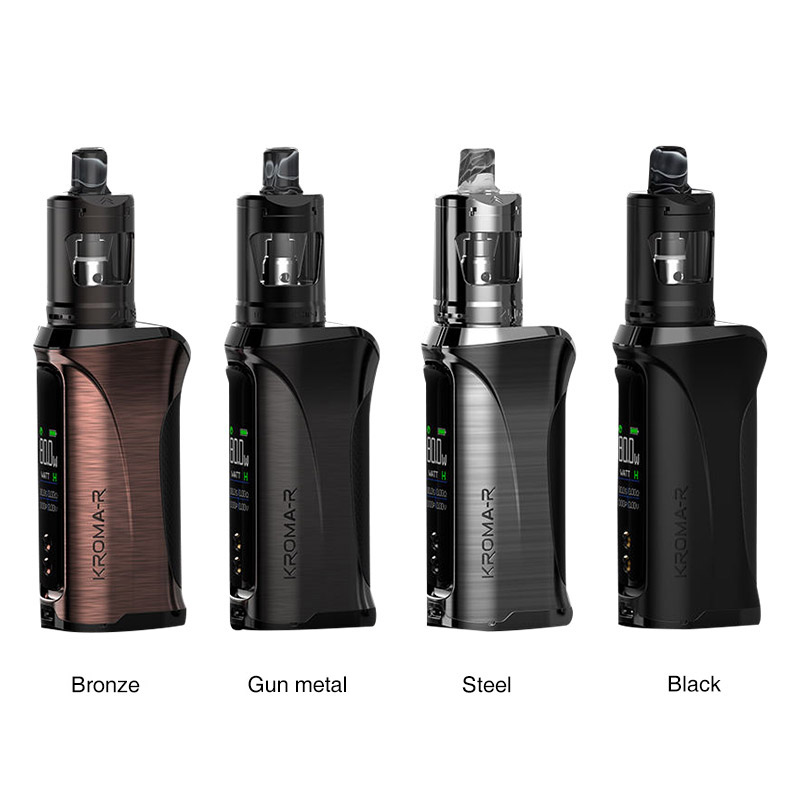 Parameters:
Size: 131mm * 26mm * 40mm
Body Material: Premium zinc alloy
Battery: External single 18650
Work Modes: VW, VV, taste (soft/normal/boost), bypass, curve mode
Wattage Range: 6W-80W
Voltage Range: 1V-7.5V
Cut Off Time: 3-18s
Max Output Current: 30A
Resistance Range: 0.05-3.5ohm
Thread Type: 510
Charging Port: Mirco USB
Charging Current: 5V/2A
The Innokin Kroma R Zlide Kit is an advanced sub ohm device, prefect for intermediate and advanced users who can use the advanced features to fine tune to their ideal vape with precision.
You may also like:
smok g-priv 3 kit indonesia
rba aegis boost indonesia