November 8, 2019
Voopoo Vinci X Mod Pod Kit – Continuation of Brilliant Vinci Series
Not long ago, Voopoo introduced two new devices – the Vinci Mod Pod and the Vinci R Mod Pod, which became global bestsellers almost immediately after their appearance. Inspired by such success, Voopoo decided to continue this series and launched the successor – Vinci X Mod Pod, which will not only with its original design, but also has an updated motherboard, increased power and longer battery life. The design and form factor of the Voopoo Vinci X is very similar to the previous devices in this series, and the only difference is the slight increase in size due to the use of replaceable 18650 battery. There is a sufficiently large touch screen allows you to control the operating mode, and monitor the statistics of vapors for two weeks.
Voopoo Vinci X Mod Pod Kit is powered by a single 18650 battery and supports 70W maximum power output, enables you to make bigger clouds. In addition to the advantages of traditional mods like big clouds, adjustable power and multiple functions, Vinci X is endowed with a new-generation GENE.AI chip and visible pod. The presence of the updated GENE.AI chipset allows you to use the device not only in the variable power mode, but also in the automatic mode, which will automatically match the optimum power according to the coils used, to a large extent avoiding coils being burned out.
As for Voopoo Vinci X Pod, it is visible with a large e-juice capacity of 5.5ml and supports dual airflow system. It is compatible with 0.3ohm and 0.6ohm coils, respectively offering the best purification for e-liquid and nicotine salt. It is worth mentioning that it is also compatible with the all PnP coils of the Voopoo series. By analogy with previous versions, you can change the airflow from free to tighter with simple movements, rotate the cartridge 180 degrees to change e-liquid or other coils.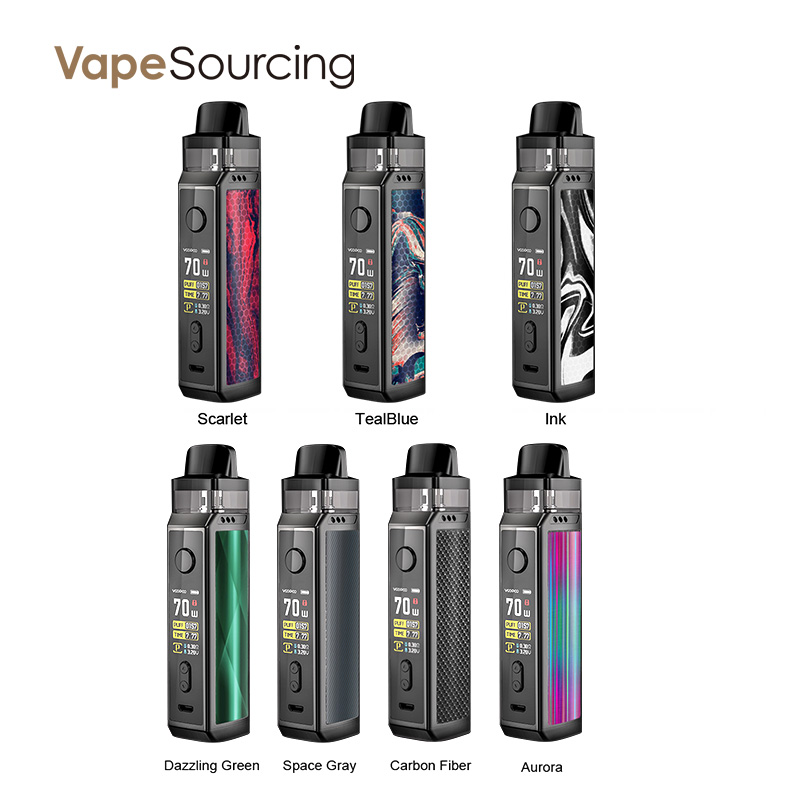 Parameters:
Size: 117 * 29.5 * 25.3mm
Battery Type: Single 18650 battery
Chipset: Gene.AI
Material: Zinc alloy
Screen: 0.96 inch
Output Power: 5-70W
Output Voltage: 3.2-4.2V
Operating Mode: Power
Mod Supported Resistance: 0.1~3.0ohm
Cartridge Capacity: 5.5ml
Cartridge Material: PCTG
Resistance: 0.3ohm (PnP-VM1), 0.6ohm (PnP-VM4)
Protections: Overtime, short-circuit, overcharge, max power, output over-current, over discharge, over-temperature, battery reverse
As a continuation of the Vinci series, Vinci X is pioneering mod into a new era of Al and portability with smaller size, simpler operations, and safer use, really a worthy and interesting device.
You may also like:
geekvape aegis boost
lost vape q-pro la revue