October 29, 2019
Hellvape MD RTA – Airflow Options without End
Hellvape MD RTA is made in a fairly simple style and comes with a diameter of 24mm, making it perfect for most box mods. Depending on your preferences, either standard 2ml glass or 4ml bubble glass can be used. It features two easy-swap turntables with honeycomb and slot for MTL airflow, by rotating turntable 180° to change the airflow. In addition to these turntables, there is also a bottom airflow system which can be adjusted in six stages from the right restrictive MTL to the restrictive DTL. This is one of the great advantages of MD RTA, in this way you can design your own airflow. In addition, Hellvape MD RTA is equipped with two 510 drip tips and push-to-top filling design with child-proof. It is implemented as follows – you must initially remove the drip tip, and only then slide the top cover in a straight line and pour liquid into the tank.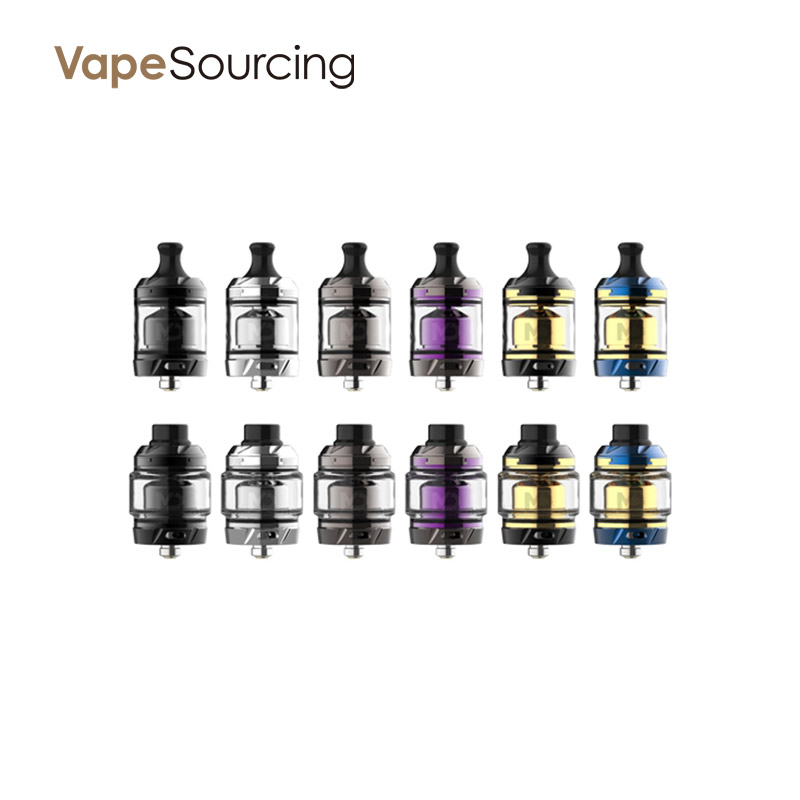 Parameters:
Diameters: 24mm
Capacity: 2ml(straight glass)/4ml(bubble glass)
Coil(Pre-built): 0.7ohm/1.2ohm
Drip tip: 510 drip tip
Filling: Top refilling system
Thread: 510
The peculiarity of Hellvape MD RTA is that you can choose the airflow type you want to use, and the design features of the vape tank make it a universal option and ease of maintenance, will not confuse even a novice.
You may also like:
smok v9 max fr
augvape intake dual rta